My Hands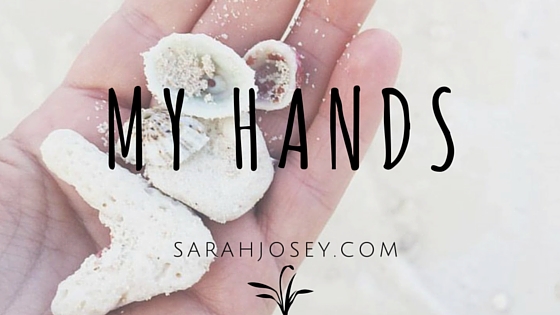 This poem/prayer/blessing came from a meditation I did as a part of the Mother Roaster Training on my hands and the work they do in this world.
Part of the inspiration came from a blessing from one of my favorite books on spirituality that kept coming to mind when I was doing the meditation, but this is the final piece that ended up flowing and being created.
The original poem came from the book Be A Goddess by Francesca De Grandis who is one of the most amazing and inspired spiritual teaches I've had the pleasure to read.
If you feel called to, please use this as a self-love mediation, a prayer, or a blessing on yourself and others.
It's meant to remind you that you are sacred and holy because you are a part of this sacred universe in which we live.
The 'you' I refer to can be any form of spirit that you feel most akin to, adapt it to suit your beliefs.
A special thanks to Essential Rose for allowing me to use her beautiful photograph as the background image.
Many blessings,
Sarah