March 2021 New Moon Circle (Virtual)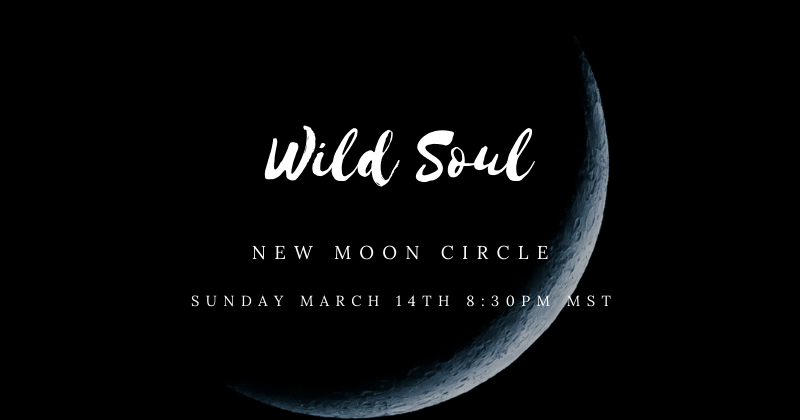 MARCH 2021 CIRCLE INFO
The new moon in March is in the sign of Pisces, a water sign.
Our circle will focus on reconnecting with the waters all around us, the ocean, lakes, rivers, streams, rain, sweat, and tears.
We will journey through the water via a guided meditation and talk about the ways in which water support our life and how our emotions move like water.
We will also touch on the seasonal themes of the Spring Equinox and how awarenes of this time of year can bring richness into our lives.
This circle will be virtual offered through zoom. While its not our preference its the best way to bring this offering at this time.
The circle will take place at 8:30PM MST on Sunday March 14th.
Please contact us to sign up: sarahjosey@goldenpoppyherbs.com
Pisces Astrology Basics
~Element (The Feel/Way of Expression): Water
~Charge (Archetypal Approach): Feminine ((receptive, spacious, mysterious, intuitive)
~Constellation (Mythic Symbol): Fish
~Ruling Planet (Contributing Qualities/Energies): Neptune (Higher octave of Venus, Universal Love, Altered States, Psychic Awareness, Visual Communication, Inspiration) & Jupiter (Blessings, Expansion)
~House (Realms of experience/Life Area): 12th House of Self-Knowing and the Unconscious. Located in the 4th and final Quadrant, holding the keys to how we integrate with society.
March's Donation Organization
Our New Moon circles are donation based with 50% of the proceeds going to a different organization each month that aligns with the month's theme.
March's donations will be split between Trees Water People and Water Protector Legal Collective
Our suggested starting donation is $10.
Read more info about our New Moon Circles here: http://sarahjosey.com/services/wild-soul-circles/new-moon-circles